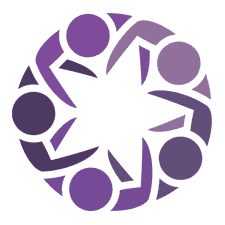 We are The Roundtable
Where Leaders Cultivate Leadership, Together.
89%

of senior executives 

say strengthening leadership is a top priority.

Yet,

56%

report their organizations

are not ready

to meet future leadership needs.

(Source: Deloitte Global Human Capital Trends 2016)

Developing our next generation of leadership talent is falling short. Traditional approaches, grounded in an 18th century schoolhouse academic approach, don't meet the needs of today's collaborative, agile and time-starved organizations.
There is a better way.

Welcome to The Roundtable
At a time when more talented leaders are opting out, instead of 'leaning in', we have created a process to engage and strengthen your corporate leadership ranks. A process that meets the needs of a new generation of leaders.
No more 'sage on the stage' training with theoretical case studies. No more learning out of context. Real issues, real context, real results. After all, sustainable leadership isn't learned in a binder. We learn by doing.
HRIA Conference April 26 & 27
Glain brings her unique take on talent management as she discusses Why Your Top Talent Wants a Divorce at the 2017 HRIA Conference this April. Western Canada's most comprehensive human resources conference and tradeshow, the HRIA is where influential human resources practitioners from across Alberta and beyond will convene in the Province's capital for over 30 professional development sessions, networking and community building.
The Art of Mindful Leadership
An interactive and experiential program designed to help leaders develop emotional resilience and skillful mental habits through the practice of mindfulness. Designed for ambitious leaders who are looking to strengthen their inner capacities to rise above the rapid-fire intensity of today's workplace.
Mentoring Matters
This month, Glain Roberts-McCabe sits down with Mentoring Matters panel and Roundtable members Karen Hager and Steffi Black who share their perspective on the importance of kindness in the workplace.
Clients we've partnered with...