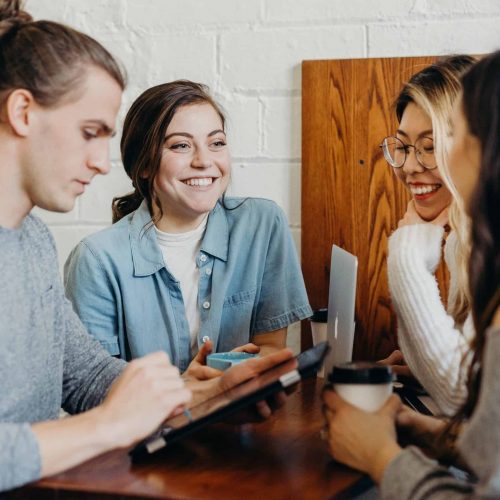 Accelerate Through Change
Most change initiatives stall – not because of a poor plan but because of poor execution and lack of alignment. What if you could accelerate change and build leadership bench through a guided group mentoring program? 
People are your organization's most important asset to drive results. You need to develop a culture where leaders can move beyond their own teams to support each other through coaching and mentoring. When you open the channels for communication and knowledge transfer between teams, it cascades learning throughout the organization.   
When you need to accelerate change mandates quickly, you can't facilitate one-on-one coaching or mentoring for every team member. 
What if you could cascade learning throughout your organization by strategically leveraging your current senior leaders to drive the crucial conversations and learning required?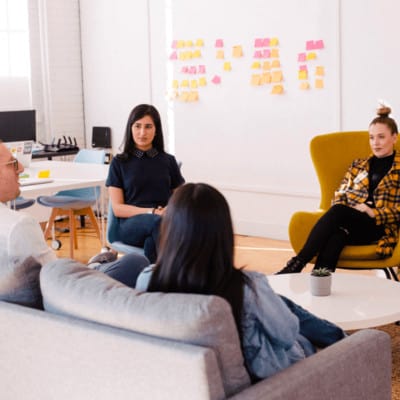 Leverage your Leaders to Build Capability
Our Roundtable Catalyst™ guided group mentoring program provides your senior leaders with the framework and tools they need to lead conversations that matter to your strategy and change mandate. Whether you're shifting mindsets, driving changes in culture or aligning around new ways of working – your business strategy forms the foundation of the Roundtable Catalyst™ program agenda.
Catalysts are senior leaders who develop their own group coaching and mentoring skills while building capacity in your next level of talent. Beyond traditional 1:1 mentoring programs, this small group (3-5 participant) cohort mentoring program expands perspectives and internal networks over a number of group sessions.
For the organization, Group Mentoring Delivers:
At an individual level, you'll see:

Earn 35.75 ICF CCE Credits!
"This program gave me a better view to some of our talent and the opportunity to engage with up-and-coming leaders in meaningful conversations on highly relevant topics. The structure and support allowed me to hone my coaching skills while building the capability of our future leaders. Brilliant!"
Dave Moncur
Vice President Human Resources, Pepsico Foods Canada
See how our clients have leveraged the power of group mentoring with the Roundtable Catalyst™ Program to drive measurable results.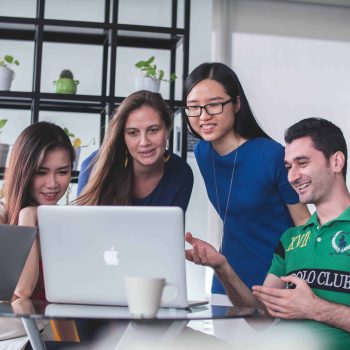 Catalyze a Culture of Collaboration
Schedule a complimentary coaching call to find out if the Roundtable Catalyst program will meet your needs.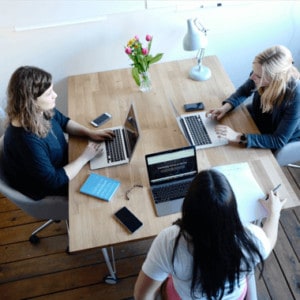 Why Work with the Roundtable?
We're Championing a Leadership Movement.
We Don't Give Leadership Lectures. We Cultivate Leaders.
We Coach Your Leaders to Coach Each Other.
We Align  Development to Your Business Strategy.
We Are the Group and Team Coaching Authority.