Thriving in Chaos with Beth Tyndall and Glain Roberts-McCabe
Tuesday August 11th
9am PST / 12pm EST
In this special View from the C-Suite series, join Beth Tyndall, Chief People Officer, Ontario Teachers' Pension Plan and Glain Roberts-McCabe, President, The Roundtable for a straight talk conversation on how keep your head above water during times of extreme uncertainty. What do we both wish we'd learned earlier on in our careers and how do you make sure you're protecting yourself from burnout?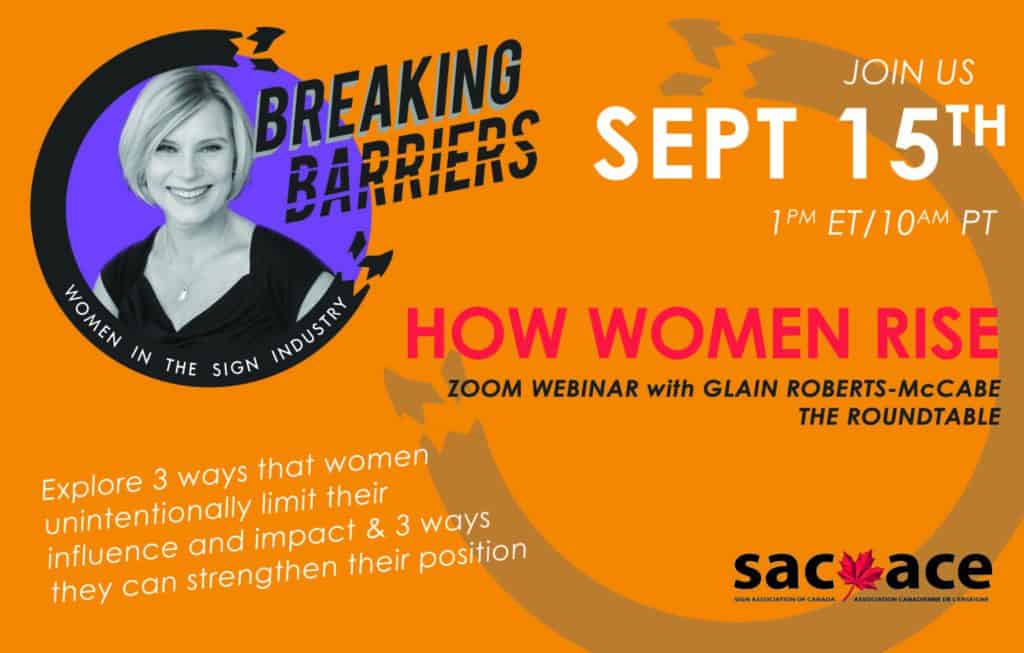 Breaking Barriers: How Women Rise
Tuesday September 15
10am PST / 1pm EST
Around the world, women leaders are being heralded for their approach to handle crises. The most recent Covid-19 pandemic has put a spotlight on female leadership and our inherent ability to navigate challenges. So why are women still so under-represented in the upper levels of our organizations? In this session, Glain Roberts-McCabe, Founder & President of The Roundtable and master leadership coach, will share 3 ways that women unintentionally limit their influence and impact and 3 ways they can strengthen their position.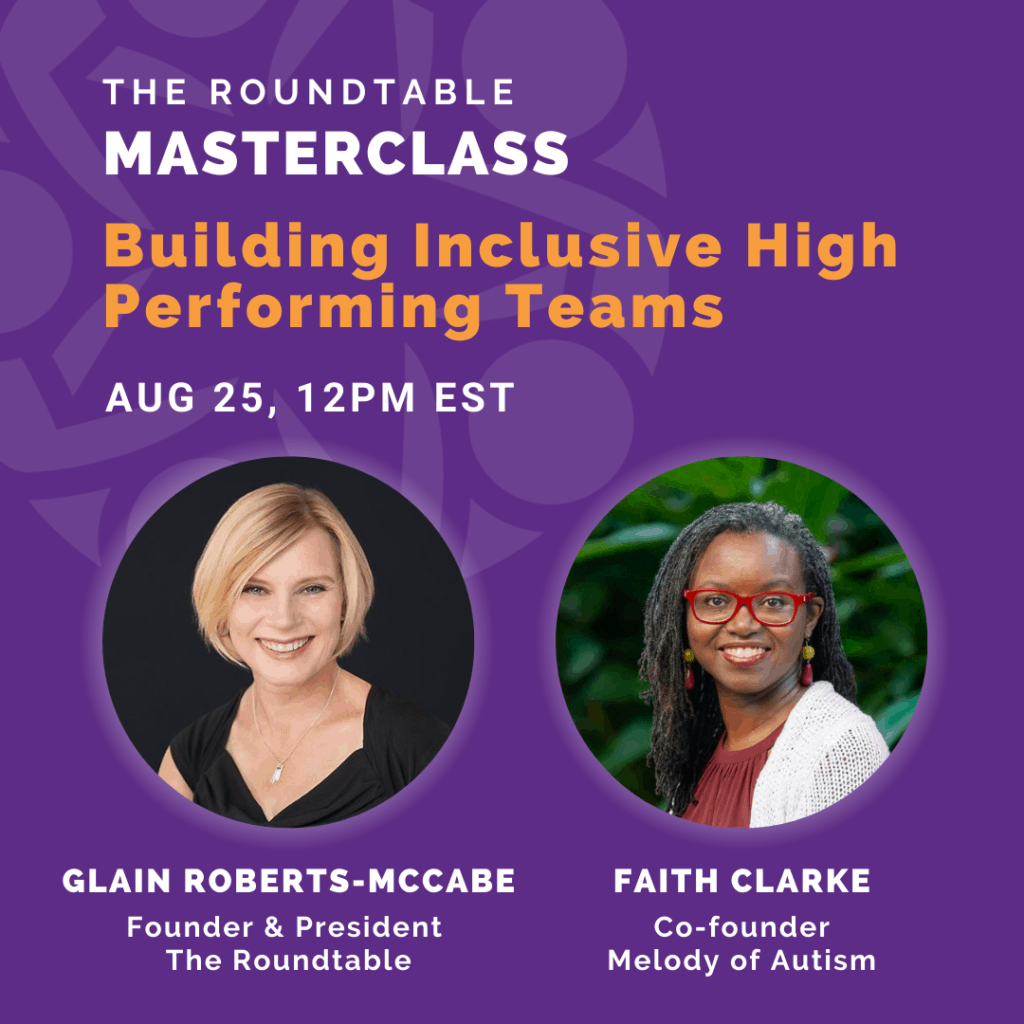 Roundtable Masterclass: Building Inclusive High Performing Teams
Tuesday August 25th
9am PST / 12pm EST
During disruptive times like we are experiencing right now, your team must either adapt quickly and powerfully, or become obsolete. Some business teams seem to have a secret weapon that helps them adapt quickly and powerfully and handle their business no matter what gets thrown their way. They use their differences to innovate powerfully when stuff gets thrown at them. This creates massive amounts of energy and productivity on the team! Read more about Faith here.