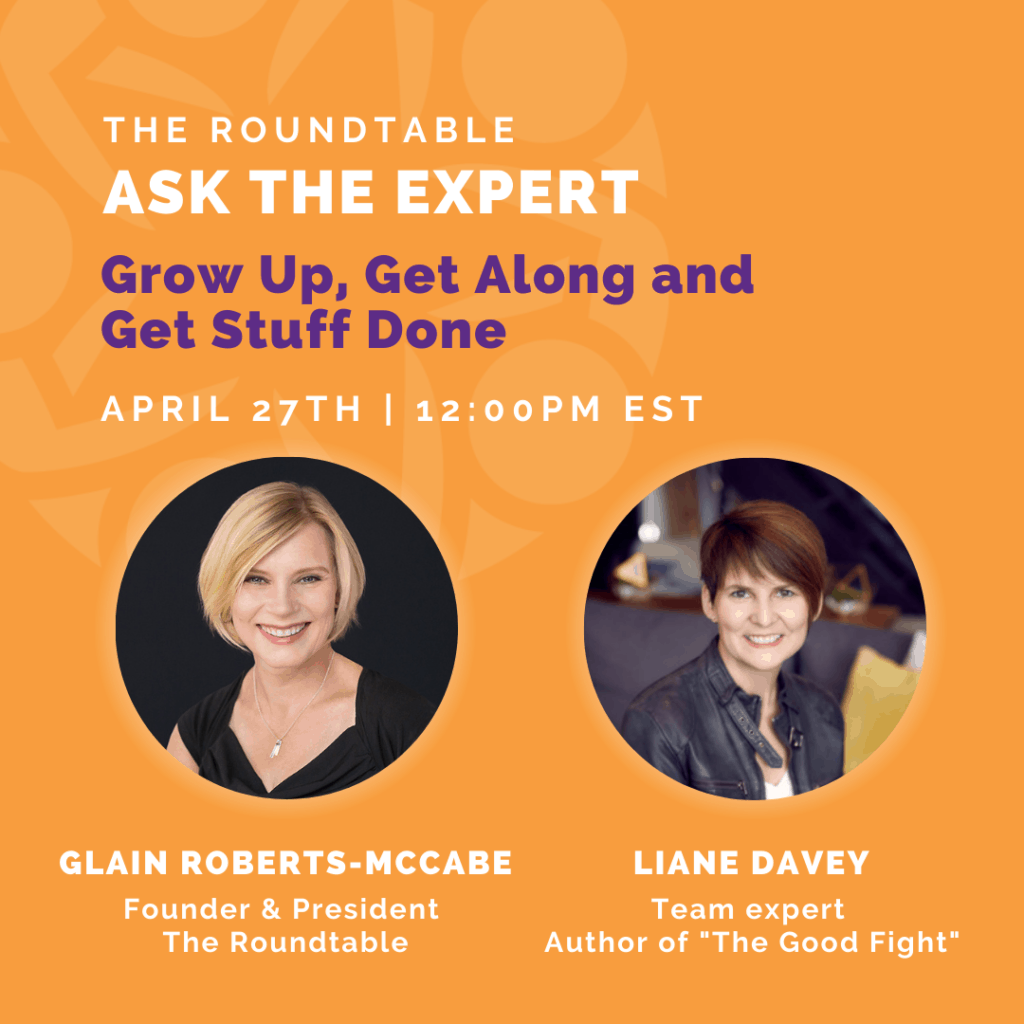 Ask the Expert:

Grow Up, Get Along and Get Stuff Done
 Tuesday April 27th
9am PST / 12pm EST
Culture, conflict and creating connection is on the minds of leaders everywhere as we continue to navigate the seemingly never-ending uncertainty of life in a pandemic. Team expert and author of The Good Fight, Liane Davey joins Glain to talk about why losing your culture isn't your real problem; how high performance teams can thrive in uncertainty; and, why conflict within your team is something to strive towards. This one's going to be juicy so be sure to join us.                                                                                                                                                                                                                                                               
Ask the Expert:
Date with a Dragon
 Tuesday May 11th
9am PST / 12pm EST
In 1990, while free rock climbing, Dov Baron fell approximately 120 feet and landed on his face. This life changing experience has shaped Dov's work as one of the world's leading leadership strategists. Through his best selling books, award winning podcast and global speaking engagements, Dov focuses his energy on helping top talent tap into their inner dragon. Join Glain as she and Dov riff on conscious compassionate capitalism, the importance of leadership communities and the tsunami of psychological damage that is heading our way post-pandemic. This conversation is going to be a hot one.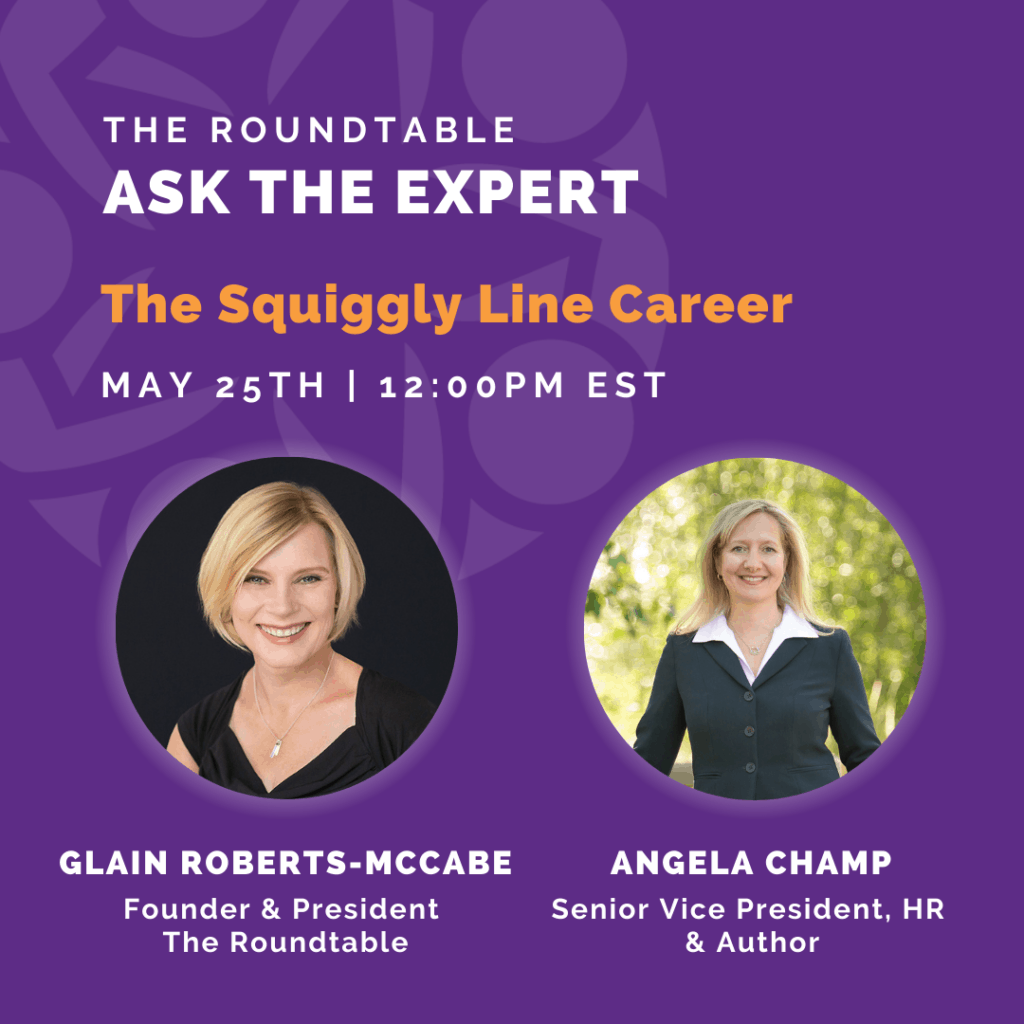 Ask the Expert:

The Squiggly Line Career
 Tuesday May 25th
9am PST / 12pm EST
Angela Champ is an HR executive and author of two books, including the Canadian bestseller, "The Squiggly Line Career: How Changing Professions Can Advance a Career in Unexpected Ways."  Throughout her career, she has worked in various roles within diverse industries including insurance, banking, engineering, oil & gas, construction, and retail, and is currently the senior vice president, human resources, for Alpine Building Maintenance. She also serves as the President of Lean In Canada Vancouver Chapter.  Angela was named as Top 20 HR Leader in Canada in 2020 and on the Most Inclusive HR Influencer list in 2020 and 2021, and was a finalist for the Leadership Agency HR Leader of the Year award in 2020.