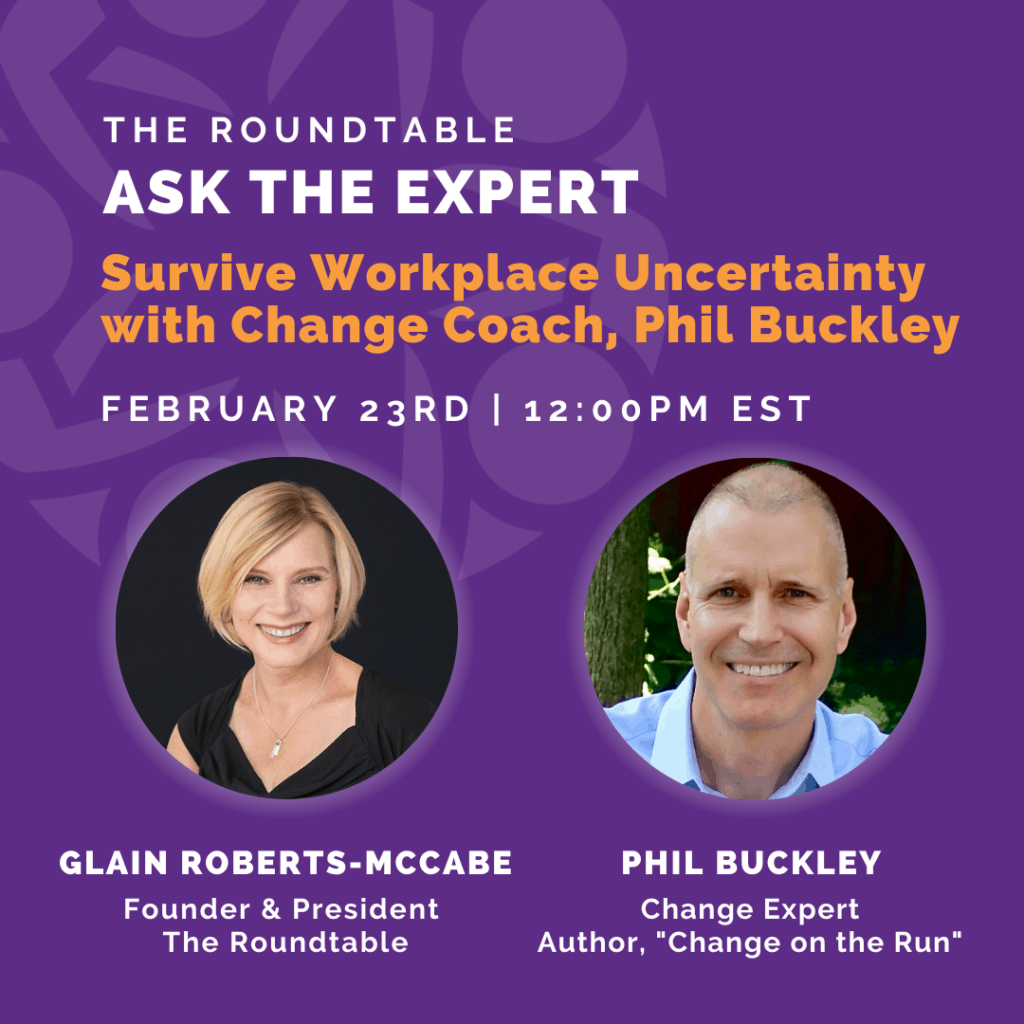 Ask the Expert:

Survive Workplace Uncertainty with Change Coach Phil Buckley
                                             Tuesday February 23rd                                             9am PST / 12pm EST 
Global pandemic aside, uncertainty is now a workplace norm. As leaders, quickly managing change is a must-have survival and success capability! Change expert and author Phil Buckley joins us to share how we can manage the effects of change – on ourselves as leaders, within the work we do and on the teams we lead. Drawing from a wealth of practical advice in his latest book, Change on the Run, Phil and Glain are going to get into the nitty-gritty of ways we can control what we can control and navigate uncertainty with confidence. Bring your questions, and join our conversation!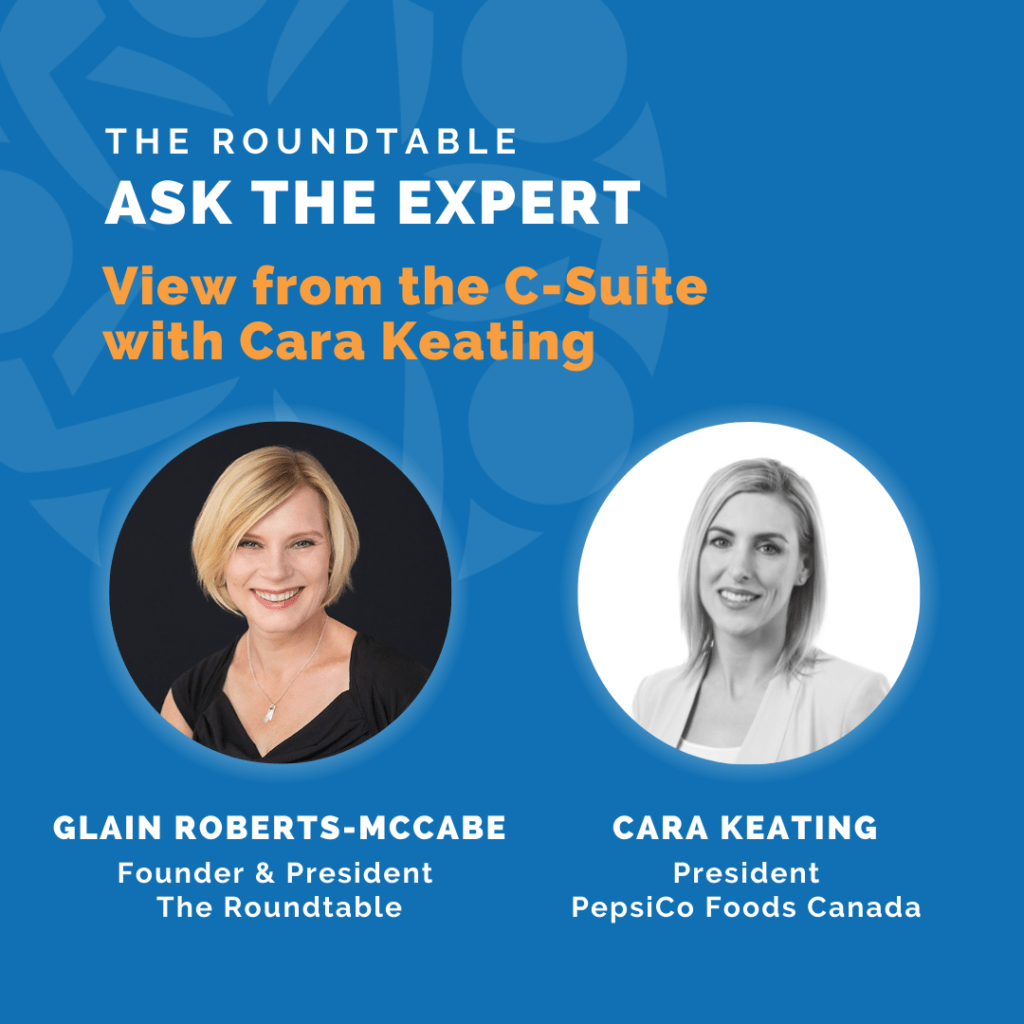 Ask the Expert:
View From The C-Suite with Cara Keating

Tuesday March 9th 9am PST / 12pm EST
                                                                                                                            Stepping out of the executive ranks and into the top job at a Fortune 500 company is going to stretch anyone's leadership skills. Now, imagine making that move and being hit with a global pandemic seven months in? Cara Keating joins us to share the leadership lessons she's learned as she navigated PepsiCo Foods Canada's team through unprecedented times all while finding her footing as the organization's first woman to take the top job. This is going to be a power packed hour of insights and wisdom. We can't wait to have you join us.