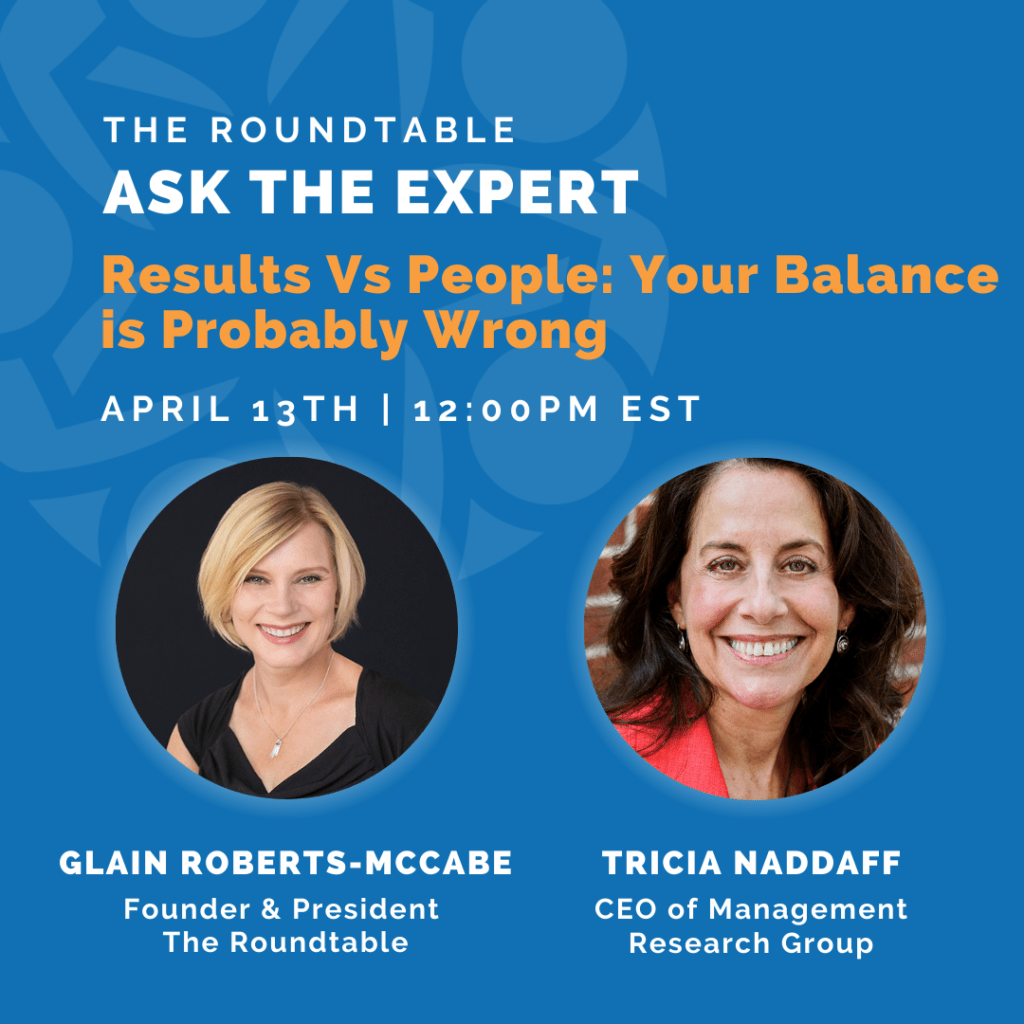 Ask the Expert:
Results vs People: Your balance is Probably Wrong
Tuesday April 13th
9am PST / 12pm EST
As leaders, we're repeatedly told the importance of balancing people and results and yet research shows that the vast majority of us get it wrong. Tricia Naddaff, CEO of Management Research Group, joins Glain to unpack why the balance is so difficult and what we can do to mitigate challenges. Plus, we'll explore the leadership behaviours that are crucial to helping our teams navigate uncertainty and how leadership approaches will need to evolve in a post-pandemic world.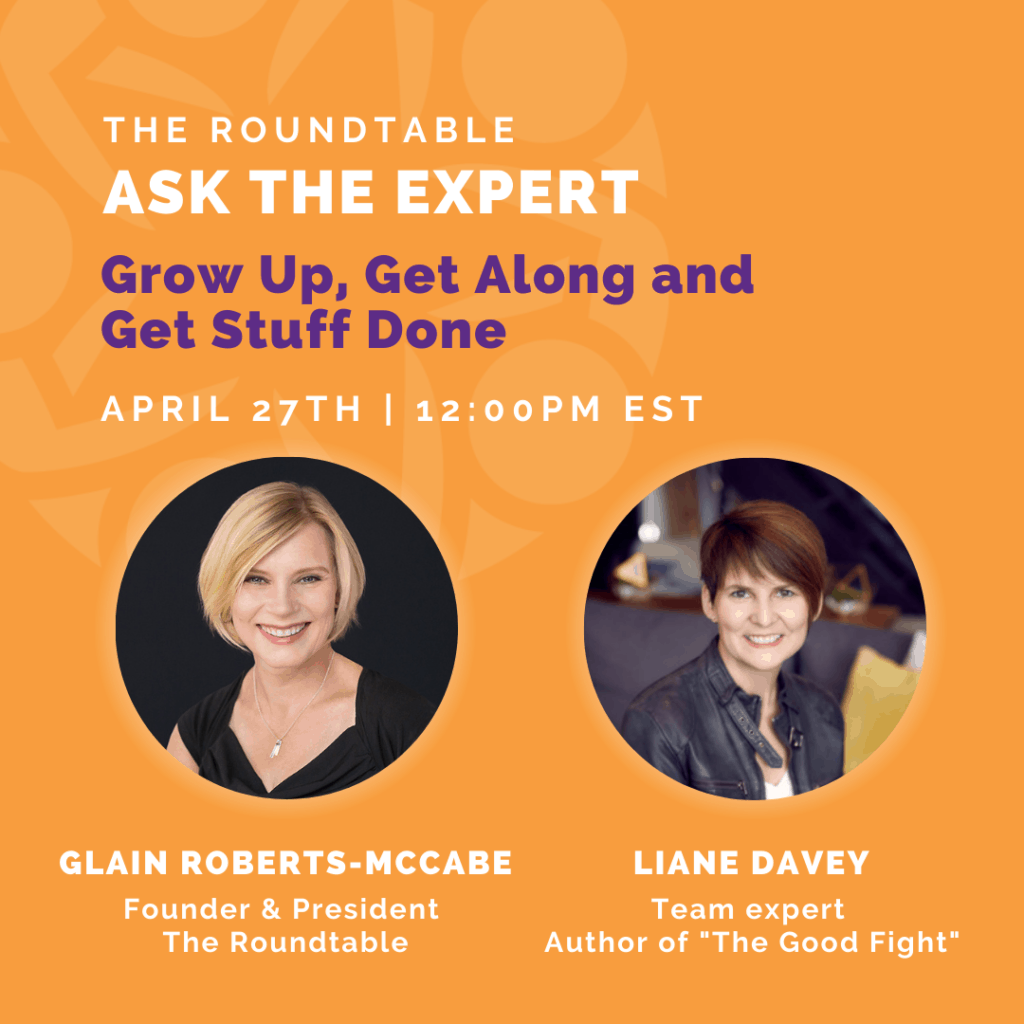 Ask the Expert:

Grow Up, Get Along and Get Stuff Done
 Tuesday April 27th
9am PST / 12pm EST
Culture, conflict and creating connection is on the minds of leaders everywhere as we continue to navigate the seemingly never-ending uncertainty of life in a pandemic. Team expert and author of The Good Fight, Liane Davey joins Glain to talk about why losing your culture isn't your real problem; how high performance teams can thrive in uncertainty; and, why conflict within your team is something to strive towards. This one's going to be juicy so be sure to join us.