Driving a Sustainable Diversity and Inclusion Strategy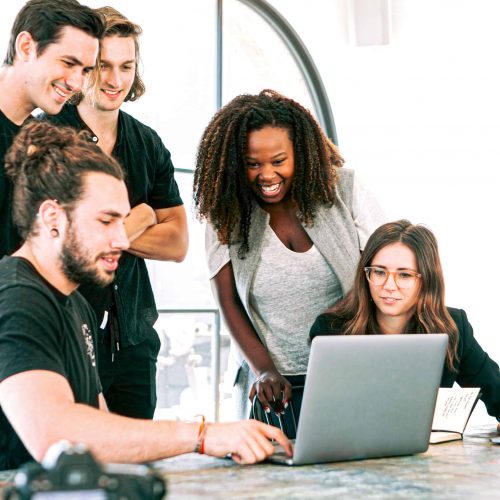 We know that diversity in leadership drives business results. And yet, as an example,  Fortune 500 reported that only 6.6% of its CEOs are female. And, for women of colour, only 6% make up the management ranks.
This lack of balance on most leadership teams is puzzling when we consider that, in the two years following a new CEO appointment, the stock price for firms with female CEOs and CFOs  outperformed those that appointed men by an average of 20%.
Discrimination and bias takes many forms: gender, sexual orientation, ability, race or ethnicity. While we're far from a tipping point, more and more forward-thinking organizations are investing strongly in diversity and inclusion programs.  In theory, it sounds great.
So why are we still having a hard time achieving parity?
Creating Opportunities for Sponsorship
Creating a diversity and inclusion strategy is a much-needed first step. But to be effective, your programs must move beyond simply establishing mentoring relationships, hosting one-off learning events or creating insular communities in your organization. It's critical to begin amplifying the understanding around unconscious bias and cultivating sponsorship for marginalized groups of leaders.
Giving senior leaders a chance to see high-potential leaders in action in a group coaching setting is an extremely effective way to forge new, cross-functional networks and help diverse talent rise through the ranks.
And it's through strong sponsorship relationships that your senior leaders can begin to hurdle the inherent biases that they may not even realize they hold.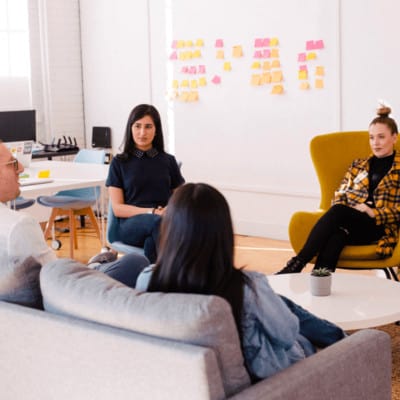 Through our unique peer-to-peer group coaching and guided group mentoring programs, we'll help overlooked leaders overcome the challenges they face in accessing informal networks, unconscious bias, lack of visibility and opportunity.
We'll also help your leaders and managers learn how to effectively promote diversity and inclusion in leadership, while developing the superior coaching skills essential for lasting success.
Together, we'll enable more successful diversity and inclusion programs and:
Mini-case study: As part of a broader diversity and inclusion strategy, The Roundtable was engaged to help a group of high-potential women at the Royal Bank of Canada get ready for significant increases in scope. We designed and delivered a Roundtable for Leaders group coaching program that addressed common challenges that women leaders face, allowing participants to successfully navigate into their new roles ahead of expected timelines.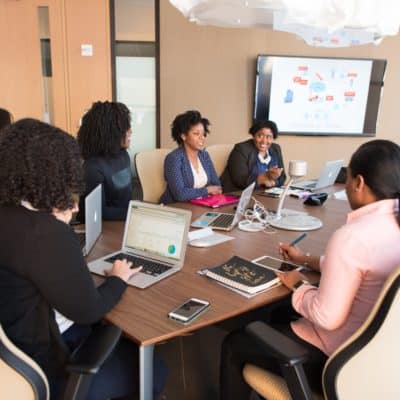 "At times it can feel very isolated with few women leaders in my business. Meeting and getting to know others who have similar goals, ambitions, and accomplishments and face similar challenges was extremely helpful. I look forward to continuing the relationships."
Program Participant
Which Roundtable Program Is Best for Your Organization?
Build Your Leadership Bench
Create Organizational Alignment
Cultivate High Performance Teams